Welcome to
Bubble Science 101
Combining Creative Play with Hands-on Science.
"The Real Beauty of Bubbles is the Childlike Spirit They Bring Out in All of Us."
Private Events
A Fun Outdoor Event with Awesome Bubbles!
Perfect for Events Where You Want Your Guests to Mix.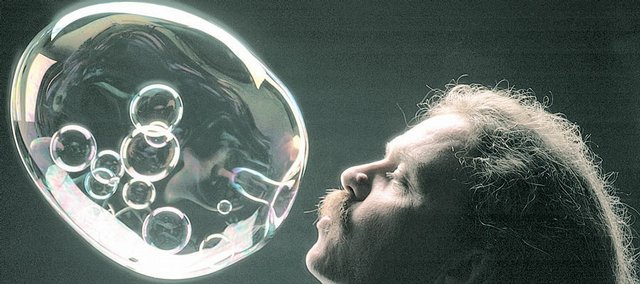 Bubble Science 101 was created by retired scientist Ron Schultz (B.A.,M.A.) for the 2015 Santa Rosa Junior College's annual Day Under the Oaks open-house celebration. After seeing strangers of all ages having fun together, "Professor Ron" decided to keep Bubble Science 101 alive.
DESCRIPTION: Besides getting your guests to make bubbles larger than a watermelon, Professor Ron will also show them how to:
Create a bubble with their bare hands.
Build a bubble tower.
Put a bubble inside a bubble.
Get inside a bubble and wave to the people outside.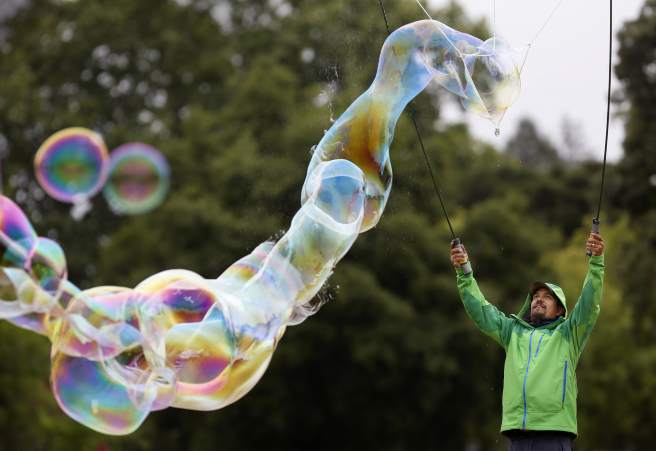 BOOKING INFO: We book only one party a day to assure that our Bubble Science 101 performance seamlessly fits into your event schedule. All necessary equipment is provided.
"Professor Ron" Always Performs Without a Fee… 100% of Any Donations He Receives is Donated to the Toy For Kids program sponsored by the Santa Rosa Firefighters.
Contact:
Ron Schultz
707-528-9992
BubbleScience101@gmail.com
BubbleScience101.com